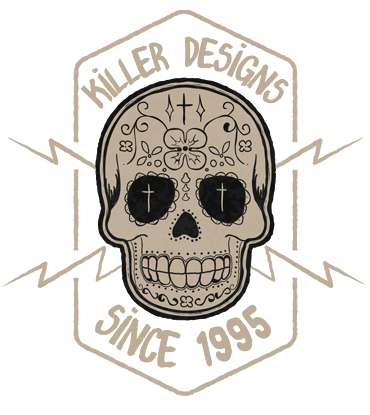 A Little History About Us…
A Digital Mind© was founded in 1995, in Los Angeles California. That said, we are unlike any other graphic design firm on the Eastern Shore of Maryland! We are a professionally trained designed firm with an extensive client base that stretches coast to coast. While there are a few things that make us unique, what truly sets us apart is our passion for our clients success and our modern design sense. We actually LOVE what we do for a living. Our focus is independently owned and small to mid size companies. We're not going to write a long, boring story about why you should choose us over another design firm, so here are the highlights….
The success of your business, is actually really important to us. This isn't just a line we say. We invite you to research and reach out to any of our clients or simply read their testimonials.
Nearly every client we have every worked with, is still a client.
We have nearly 2 decades of design experience and were still young, energetic and "Up With The Times".
We always go above and beyond…. and beyond a little more for our clients.
We produce high quality, professional design work, at a fair price. And we always do what we can do work within a clients budget.
Lastly, though our offices are now located in Stevensville Maryland we provide professional print & digital marketing solutions to clients across the entire United States. If you happen to stumble across our website (and live in Florida for example) don't be afraid to give us a shout. We can likely recommend someone close to you to contact and see just how awesome our services are.